NAVAL ARCHITECTURE & MARINE ENGINEERING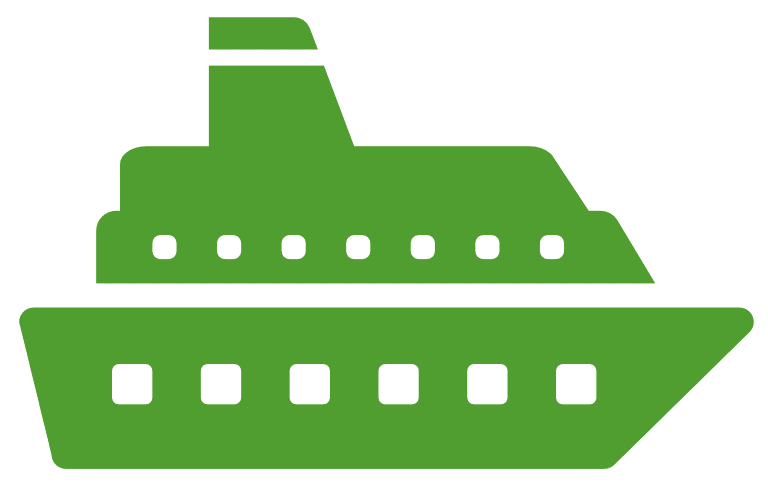 Naval Architecture/Marine Engineering
Art Anderson offers Naval Architecture and Marine Engineering Services beyond vessel refitting, repairs, and improvements. We have a high degree of expertise in research vessels, ferries, barges, non-powered floating structures/systems, and many other watercrafts. We were founded in 1957 to support projects at Puget Sound Naval Shipyard and from there we have grown to provide services to clients that include the National Oceanographic and Atmospheric Administration (NOAA), Washington State Ferries, the nation's largest ferry system, and many more. We maintain a high degree of expertise in areas such as trim and stability analysis, marine mechanical systems, and powering/resistance analysis.
Other Services Provided:
Breakwater/Wave Screens
Buoy Systems and Moorage
Underwater Utility Systems
Regulatory Permitting
Work/Crane Barge Design, Stability, and Mooring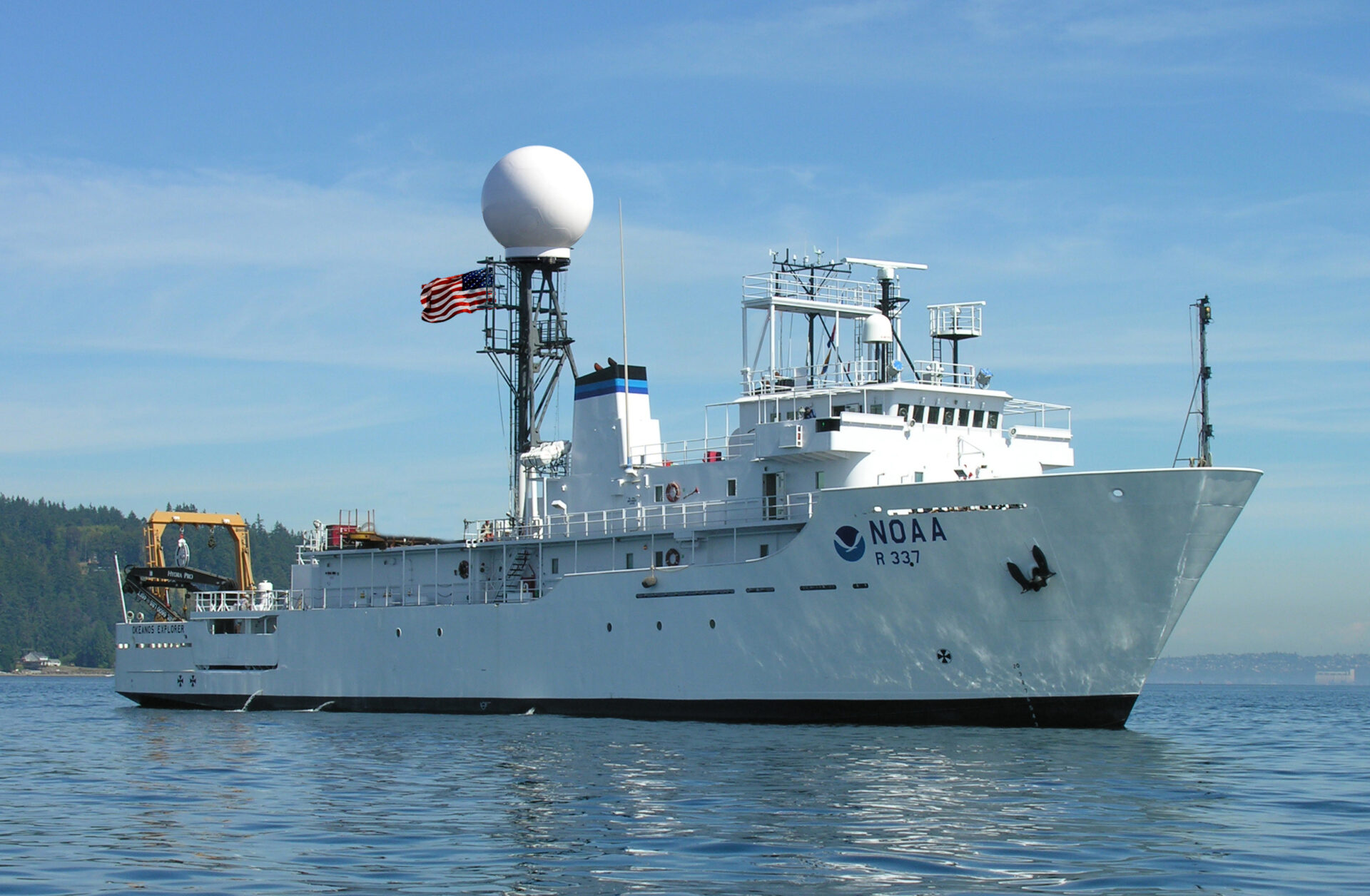 Research & Development
We maintain a research and development group that is on the cutting edge of emerging technologies and approaches to marine challenges. For over ten years, and spanning more than a dozen contracts, we have investigated a number of technologies and approaches in the areas of high-speed sealift, riverine assault systems, marine vessel constructability, and floating off and onshore platforms.
Ship & Marine Systems
As industry leaders in marine structural analysis, Art Anderson designs workboats, ferries, military crafts, and barges. But when the life of a ship is measured in decades, success in a vessel program comes in maintaining a vessel's mission effectiveness throughout its service life.
Our naval architecture/marine engineering practice emphasizes working within an existing ship envelope to deliver clients superior value throughout the life cycle of their vessel investment. Engine replacement, arrangement reconfiguration, HVAC and mechanical systems upgrades, lifting and handling appliances (cranes, davits, winches), and electronic and computer system installations are just some of the types of vessel renovation projects we like to take on.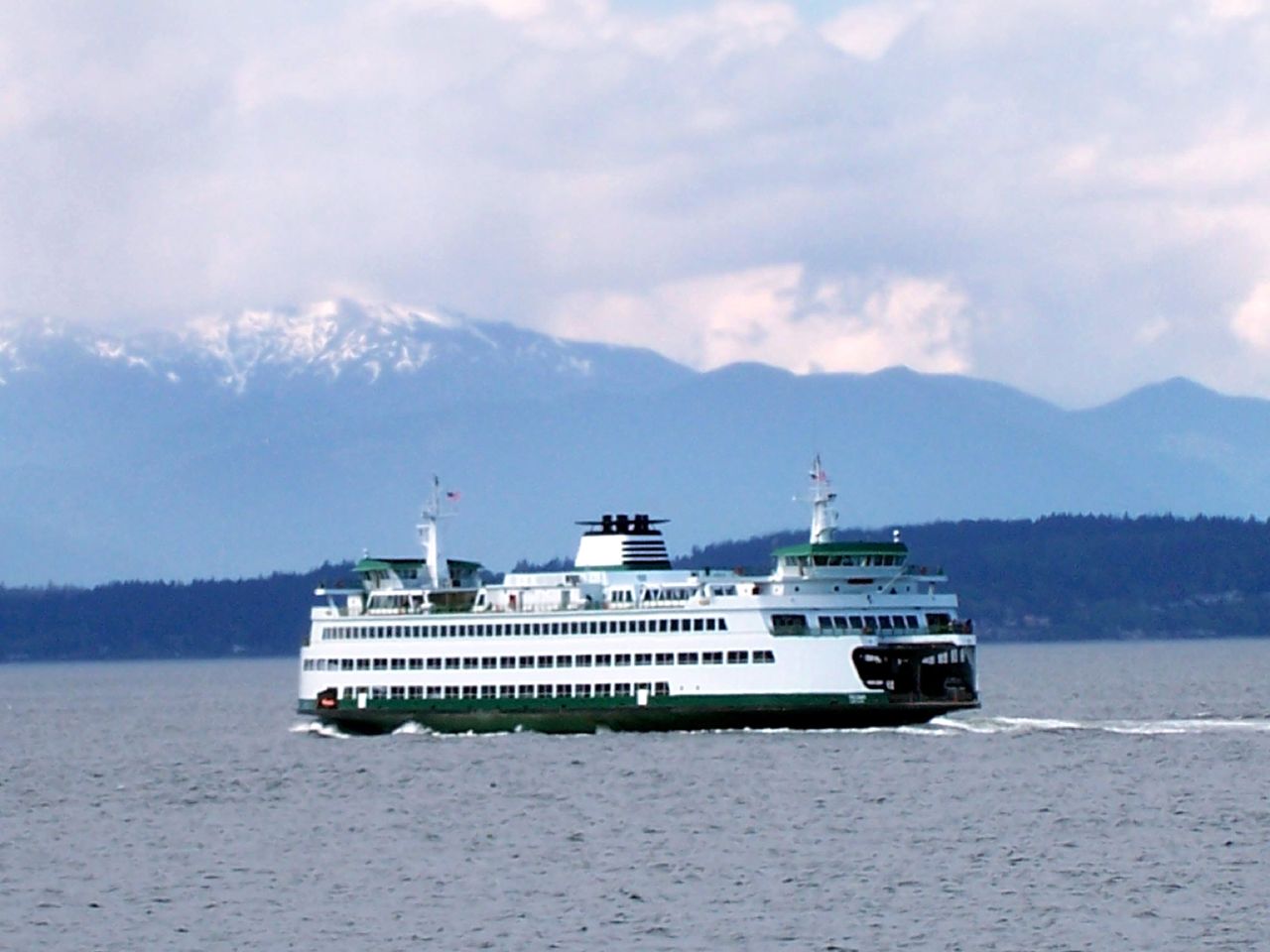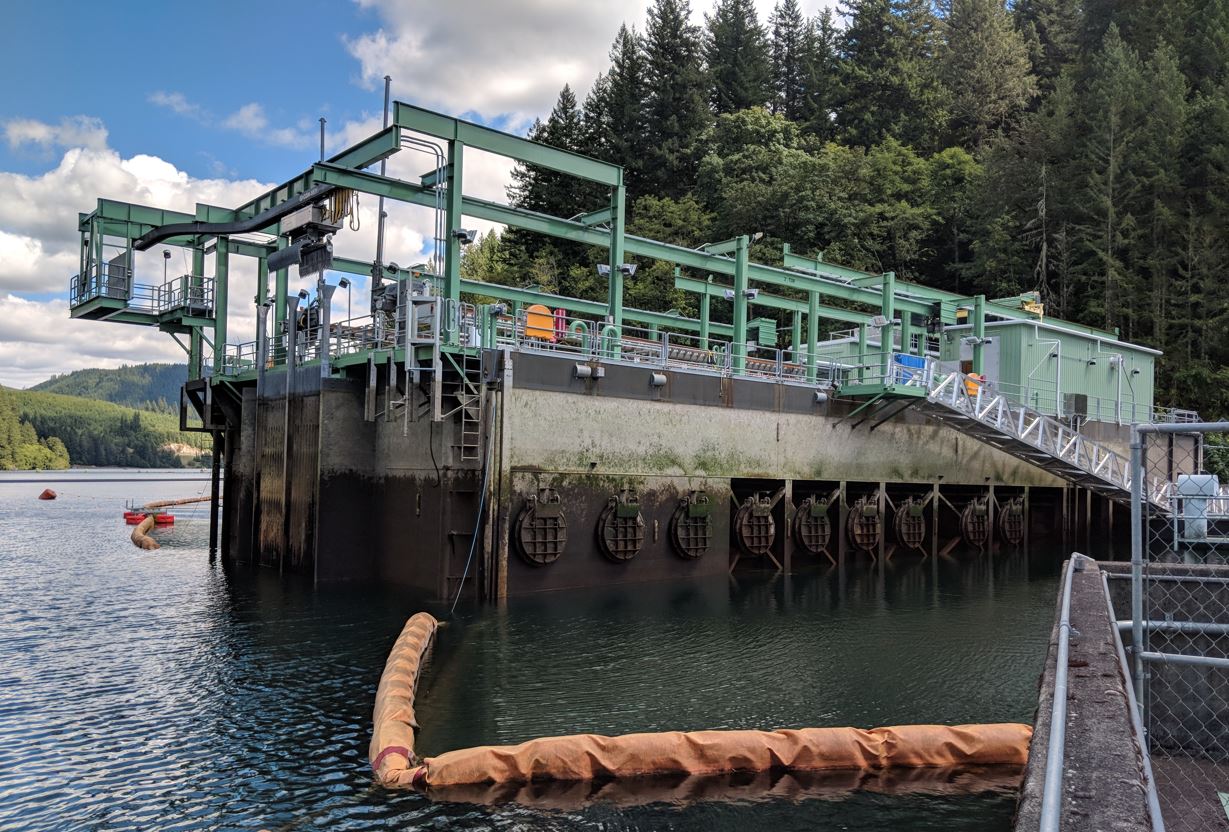 Floating Structures
To be considered an expert in a certain field is hard to accomplish, but our team has become just that when it comes to Floating Fish Collection Systems. Completing design packages for 9 new floating systems and following through with the construction phases of 7 of them, Art Anderson is well known for our innovative designs. If you see a floating fish collection system in the northwest, odds are our team designed it. These systems require a great deal of collaboration between fish biologists, fluid hydraulics engineers, and naval architects to work properly. The team we've assembled with our partners has the knowledge to put together the perfect package every time.
New Vessel Design
Art Anderson has a diverse portfolio of new vessel designs that includes passenger and vehicle ferries, landing craft, military and police vessels, barges and other floating structures developed for clients like the Illinois Department of Transportation, Kitsap Transit, Clackamas County and others. For clients looking to build new, we can customize one of our existing designs, or start from scratch and develop an entirely new one that effectively meets the vessel's intended mission.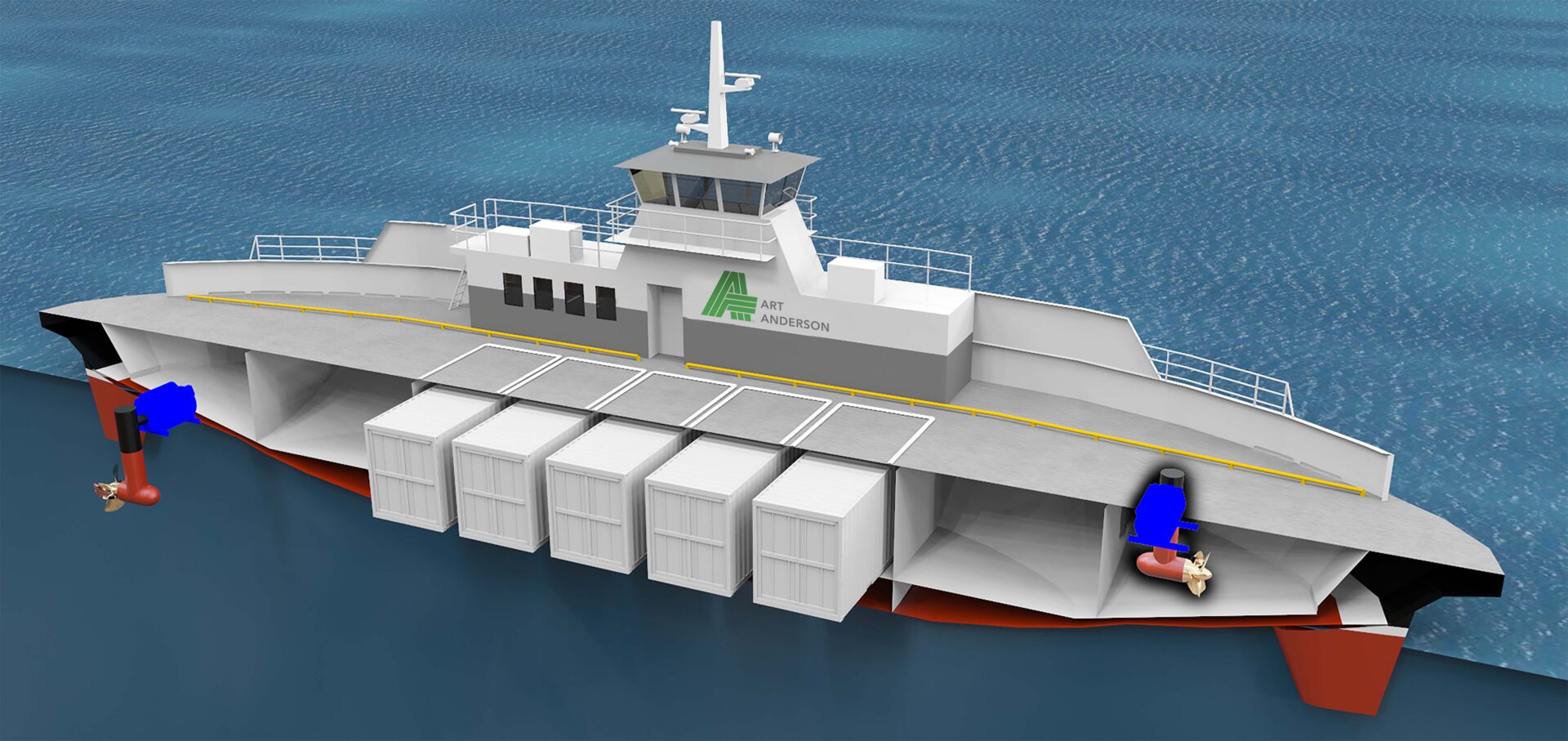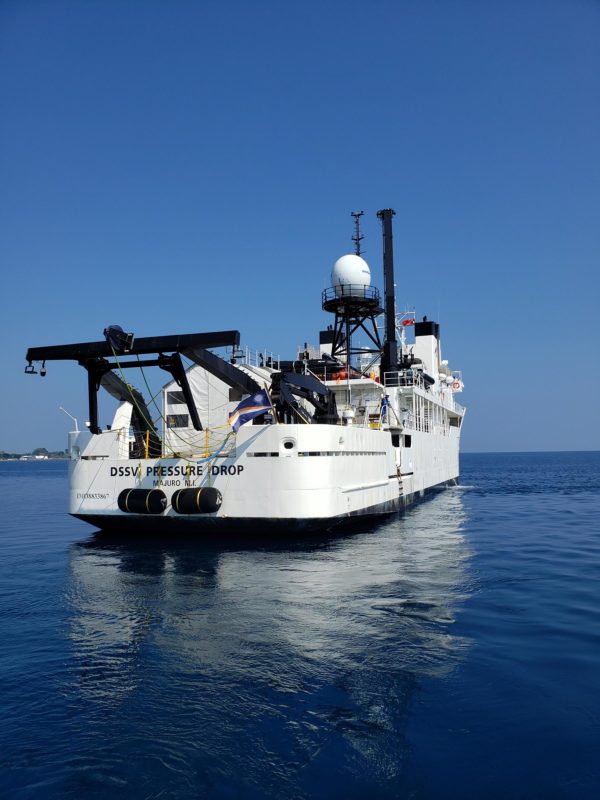 Research Vessels
Over our many decades of experience, we have provided crucial services for the repair, refitting, modification, and new construction of numerous large and small vessels owned and operated by the Federal, State and Local government agencies. Specific to research vessels, Art Anderson has a very long history of providing engineering support to owners and shipyards. One of our longest standing customers in the research vessel field has been the National Oceanic and Atmospheric Administration (NOAA). We have provided naval architecture and marine engineering services for hundreds of assignments in support of the NOAA's fleet of federally funded research vessels. These projects have ranged from large, complex, major conversion, and refitting projects to small, straight-forward, single-discipline or quick-reaction tasks.
Ferry Systems
Safely moving people across large bodies of water, especially here in the Pacific Northwest, is a critical part of any infrastructure system. We help ferry system owners and operators plan, implement, manage, and improve their systems. Offering comprehensive engineering and construction management services for both vessels and terminals, we are uniquely qualified to deliver system-focused solutions. With a diverse team featuring marine and facilities engineers, we are well suited for any project spanning land and sea. Our wide range of services include route planning and analysis, terminal design and renovation, and environmental impact review.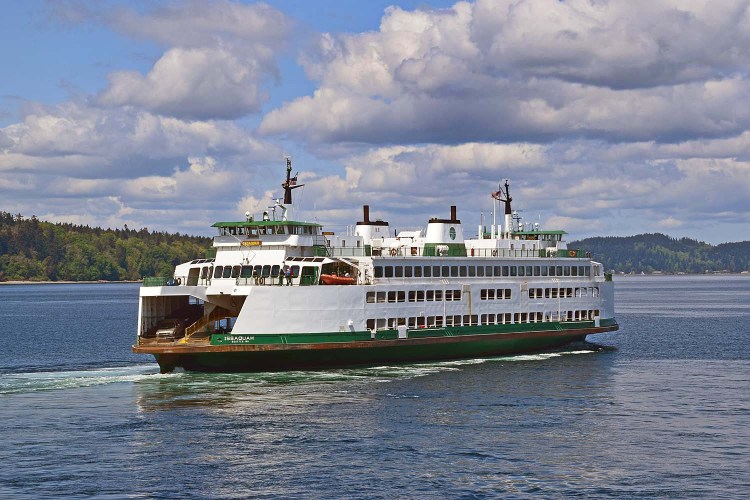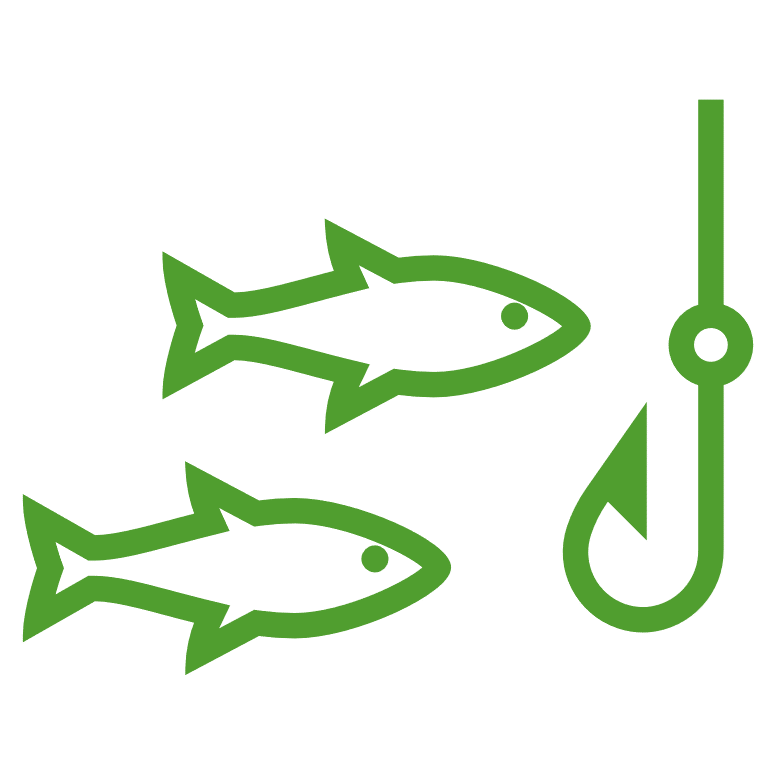 Fishing Vessels
While they may not be as glamorous as a high-speed ferry or a cruise ship, work boats are the backbone of the marine industry. Tow and push boats, barges, skiffs and security vessels are all working, mostly behind the scenes, to keeping the industry flowing. Our team has been working with owners and operators for more than a decade and has developed a deep understanding of the needs of this sector of the industry. We understand that your focus is getting the job done – quickly, efficiently, and safely. Our team can provide stability analyses, loading manuals, vessel modification plans to suit any job, crane barge analysis, tie-down plans, and much more.
Crane Barge Design
Safely determining the operating parameters of a crane on a floating structure can be a challenge in marine construction. Our Art Anderson team can analyze the stability of the floating structure and how it reacts to the lifting capabilities of a particular crane to ensure safe operation for both the equipment and crew. Hydrostatic and stability analysis for crane and excavator barges are performed with General Hydrostatics (GHS), an industry standard vessel hydrostatics and stability program.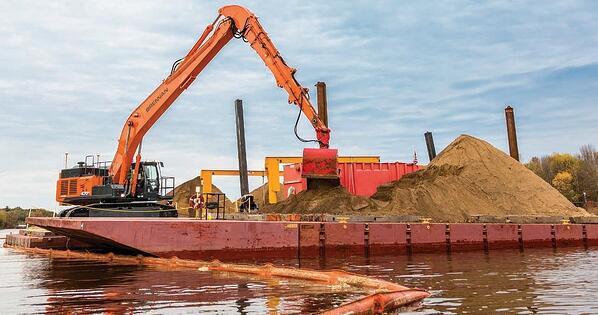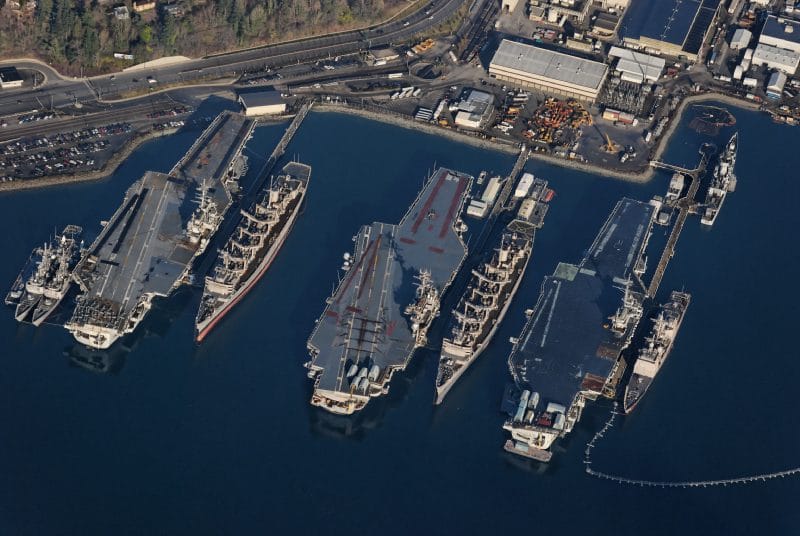 Shipyard Support
We work hard to represent the interests of our clients, whether it's an owner or boat builder, to ensure a successful project outcome for all stakeholders. We understand the design and we understand the construction process assisting our clients from pre-bid to post construction. Our defined project management and quality control processes ensure your design is built as intended. Many of our personnel have prior experience in shipyards and understand how to work with shipyards and boatbuilders to deliver a successful project.