SMALL HIGH-SPEED AMPHIBIOUS ROLE VARIANT CRAFTS
Art Anderson was awarded a project to develop a small high-speed watercraft that can serve as a littoral surface connector capable of delivering smaller autonomous, remote, and manned vehicles and systems; and would have a rail system to attach modular mission packages for operations directly from the vessel or decking that supports vehicles containing modular mission packages.
The main technical objective of Phase I is to develop a viable, feasible, and achievable concept design for a SHARC that satisfies program objectives of speed, payload, operations, and amphibious capability, while demonstrating that it can be developed into a useful product for the Marine Corps.
Phase I Option is to further develop the technical design of the SHARC concept in order to gain a higher level of certainty that the vessel will meet its performance requirements and reduce risk during Phase II.
PROJECT CHALLENGE
As a new vessel design the project had plenty of challenges. The end user wanted many options and had specific parameters to be met. The design of the vessel changed daily. There were many iterations, were we met as many of the parameters as possible.
UNIQUE FEATURES
Our design included a catamaran designed landing craft that would allow bow to stern loading. We also included a modular cabin and items to protect the jets for stern landing.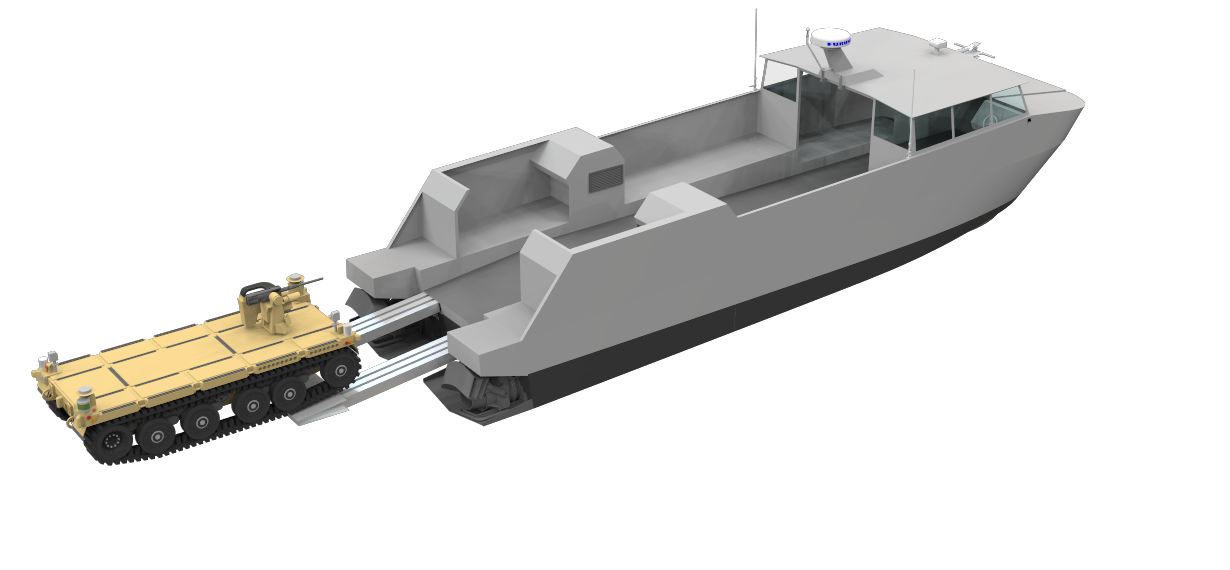 11 CURRENT ART ANDERSON STAFF INVOLVED