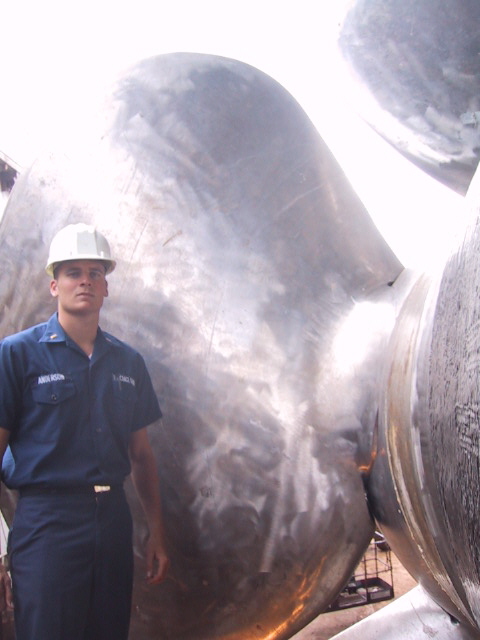 CEO Ben Anderson receives USCG Inspirational Leadership Award
June 5, 2020
ART ANDERSONS' PRESIDENT/CEO, BEN ANDERSON, AWARDED US COAST GUARD WITHERSPOON INSPIRATIONAL LEADERSHIP AWARD
Art Anderson's CEO, Ben Anderson, was awarded the United States Coast Guard (USCG) Captain John C. Witherspoon Inspirational Leadership Award on June 5th, 2019. The Witherspoon Award revolves around the USCG's core values of Honor, Respect, and Devotion to Duty. Ben is a Commander in the USCG Reserves, currently stationed at Base Seattle as the Senior Reserve Officer. His award came from his time at Sector Puget Sound. In this capacity he led reservists within the Sector's Prevention Department, overseeing four weekend teams of reservists performing Port State Control exams on international vessels and local waterfront safety /security inspections. Ben was the key liaison between his group and his active duty counterparts, ensuring all 45 reservists were trained, in compliance with readiness measures, and ready to mobilize as needed. "CDR Anderson has consistently shown the highest levels of outstanding leadership as he inspired extraordinary job satisfaction and mission performance within the Sector Puget Sound Prevention Department Reserve program" says Captain L.A. Sturgis, CG Sector Puget Sound.
Ben has served in the USCG for 17 years; active duty for 10 and within the reserves for 7 years. He is a graduate of the United States Coast Guard Academy with follow on graduate degrees at the University of Michigan where he received his master's in Naval Architecture, Marine Engineering and Mechanical Engineering.
Ben is the 3rd generation CEO/President of family owned Engineering firm, Art Anderson Associates. He is a devoted husband and father to 3 children and prefers to be boating on the waters of Puget Sound whenever possible.
Art Anderson (AA) is a multidisciplinary architecture and engineering services firm founded in 1957 in Bremerton, WA, focusing on both marine and facility projects. AA is a Veteran Owned, Small Business with civil, mechanical, and electrical engineers, naval architects, and construction managers.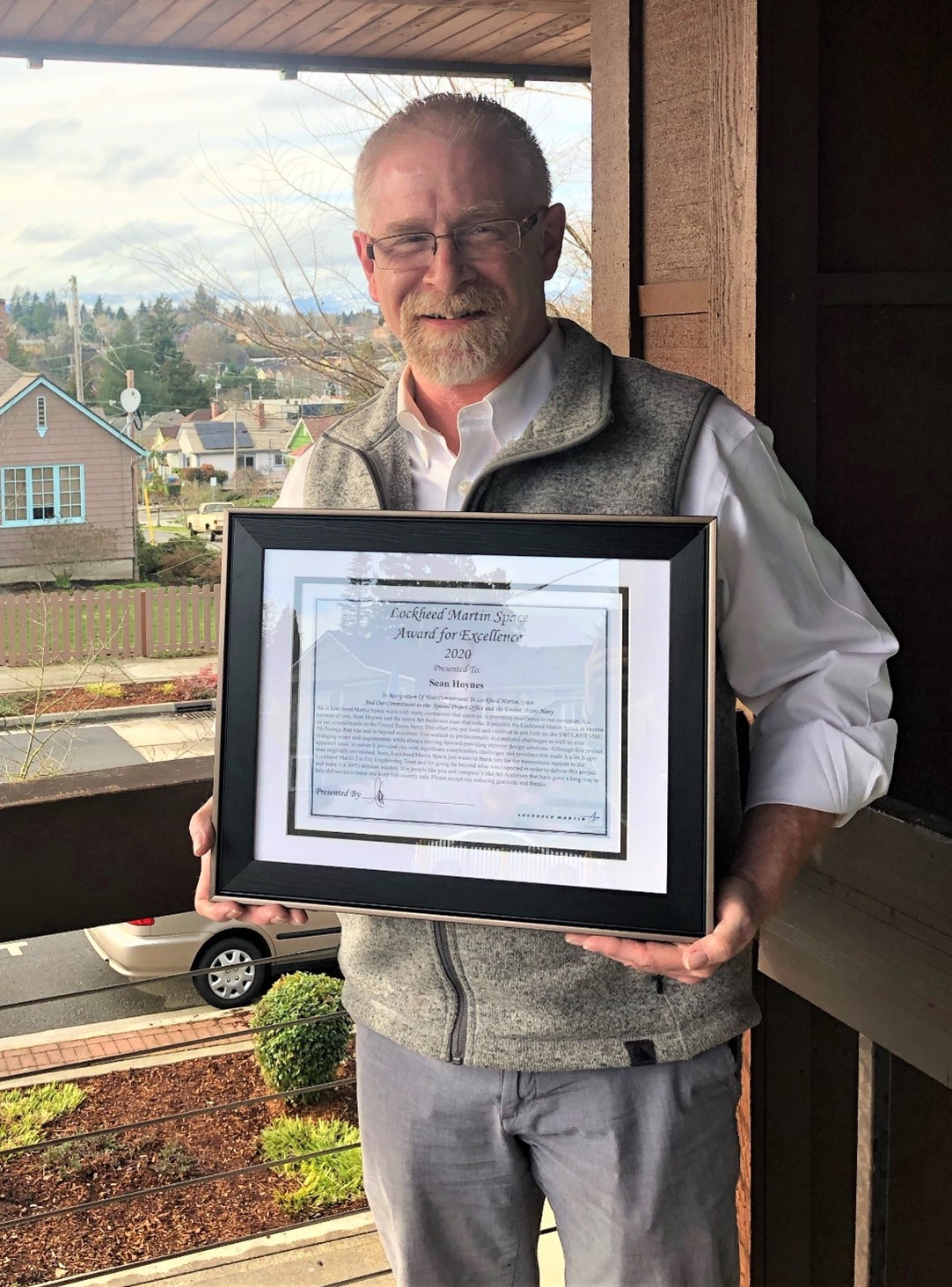 Sean Hoynes Award for Excellence
January 13, 2021
ART ANDERSONS' PRESIDENT/CEO, BEN ANDERSON, AWARDED US COAST GUARD WITHERSPOON INSPIRATIONAL LEADERSHIP AWARD
Sean Hoynes, Chief Engineer for Art Anderson (AA), a Bremerton-based multidisciplinary engineering services firm and certified Small Business Entity (SBE), received an Award of Excellence from Lockheed Martin Space in recognition of his commitment to project success.
Lockheed Martin Space awarded Sean for his "tremendous support on the SWFLANT MSU 7th Storage Pad and his ability to go above and beyond what was expected in order to deliver this project and make it a 100% mission success." – Jim Crawford, Manager for Infrastructure Design & Integration at Lockheed Martin. Sean worked "professionally and endured challenges as well as changing scope" while moving the project forward and provided a "superior design solution."
"We are extremely proud of Sean and his dedication to Lockheed Martin Space and other clients like them. His continued service and focus on project success is exemplary" states Ben Anderson, President and CEO. "Sean recently celebrated 40 years with Art Anderson and this award further proves his dedication to project quality."
Art Anderson's naval architecture and marine engineering team supports Federal, State, and Local agencies including the US Navy, NOAA, Washington State Ferries and ferry fleets across the country, and other commercial clients. For the last four decades the company has evolved and expanded its services to include traditional architecture and engineering services. This includes mechanical, electrical, civil, and structural engineering for buildings and over water structures.