DETROIT FLOATING SCREEN STRUCTURE 
Art Anderson worked with the USACE Portland District to develop conceptual options for the design of a Floating Screen Structure (FSS) to support and function with the Selective Withdrawal Structure attached to the Detroit Dam in Oregon. A 30% concept design was completed for future detailed design development.
The conceptual design of the FSS included a ballasting system to adjust the draft of the structure between the functional and maintenance positions. The system incorporated 37 individual tanks spread over the 300-foot-long structure and totaling over 4 million gallons of water with four 10" ballast pumps and two manifolds for ballasting and trimming. This ballasting system was designed, modeled, and tested in PipeFlo to ensure proper operation. A time dependent simulation was also developed in PipeFlo's Overtime Module to accurately reflect the constantly changing waterline of the structure during the 8 hour long ballasting sequence
The FSS will be installed at Detroit Dam Reservoir on the North Santiam River. This steel structure is currently 250 ft. long, 160 ft. wide, and 70 ft. deep and will be used to attract and collect juvenile fish. This joint effort with the Portland District produced several early alternatives were down selected and designed in conjunction with the USACE selective withdrawal structure. Art Anderson collaborated with specialty firms for biological and hydrological elements of the design. 
PROJECT KEY HIGHLIGHTS
– Two screened channels to attract and transport the fish from the reservoir forebay to fish collection pods for transport around the dam
– Mooring system to accommodate nearly 130 feet of reservoir elevation change
– A ballast system capable of raising and lowering the FSS over 50 feet to support fish collection and maintenance operations
– An automated trim system to maintain the FSS trim and heel with in 1" during various operational conditions within a 10 hour shift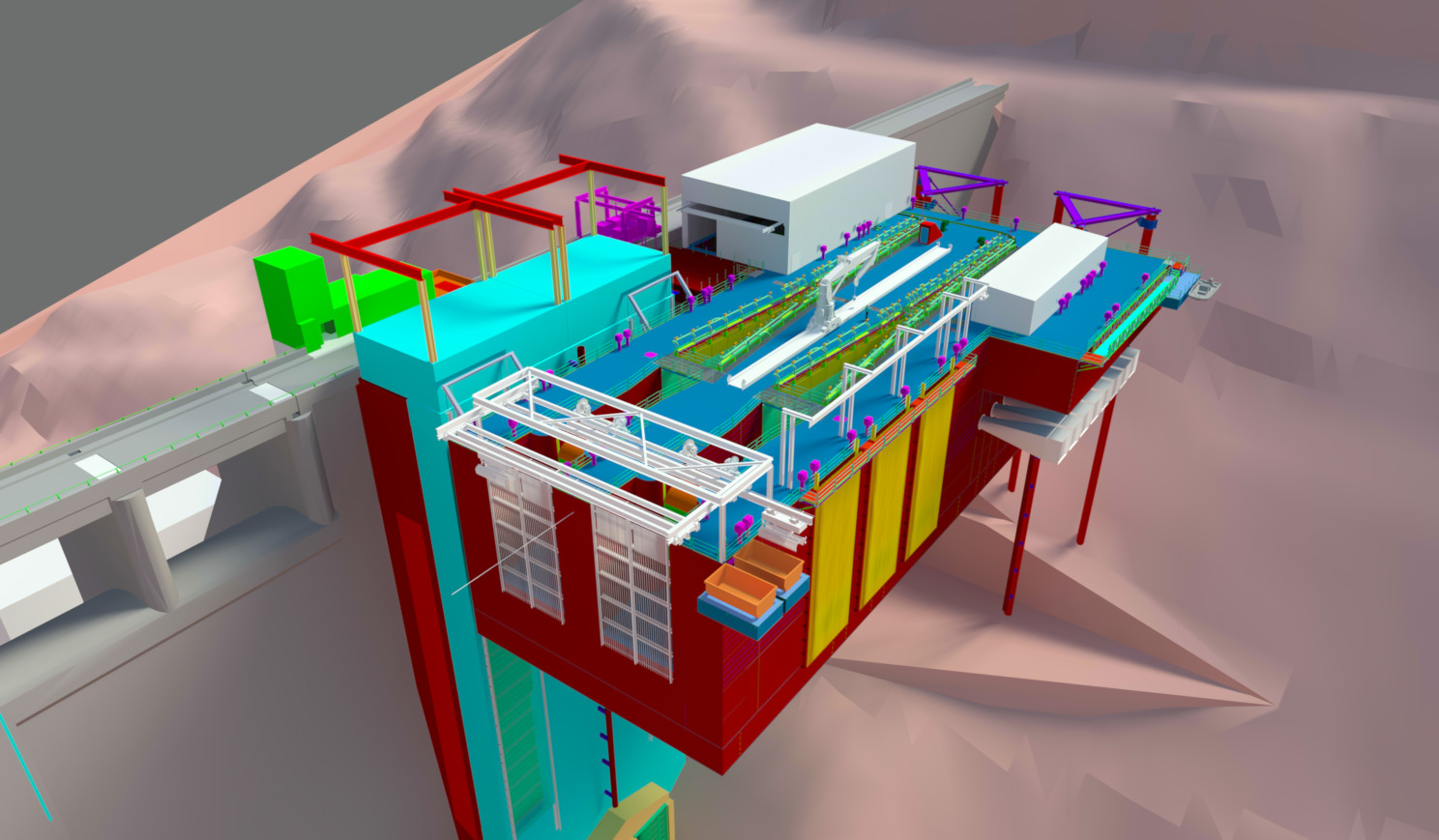 XX CURRENT ART ANDERSON STAFF INVOLVED