NEW PUSH BOAT AND BARGE DESIGN
The Illinois Department of Transportation (IDOT) engaged Art Anderson to provide professional services in connection with the Design, Fabrication, and Delivery of a new Push Boat and Barge Ferry for the IDOT-operated Brussels Ferry crossing the Illinois River between Calhoun and Jersey Counties, just north of Grafton, IL. Art Anderson provided naval architecture and marine engineering design services and construction support for the new Push Boat M/V Liberty Belle and Ferry Barge 2012 for the IDOT.
A trade-off study was first completed by Art Anderson that examined multiple options of configuration and size for the new barge ferry, taking into account the IDOT's goal of increasing overall route capacity. Upon selection of the preferred design, Art Anderson prepared a concept design and preliminary plans for the structural design, mechanical systems design, and electrical systems design. After preliminary plan review by IDOT staff was completed, the pre-final plans for the 136-foot Barge Ferry and pre-final plans for the 60-foot Push Boat were completed by Art Anderson.
During the Phase II Design and CMS Procurement Process and Award, the final vessel design and plan drawings were prepared for providing a complete shipyard-ready design package. The construction of the two vessels was awarded to Massman Construction Company.
During the Phase III Construction of the vessels, Art Anderson provided crucial support and technical assistance to monitor construction, support trials, and resolve issues prior to final delivery and acceptance. Both vessels were constructed with steel hulls with the Barge Ferry able to accommodate 21 cars/or 149 passengers. In addition, we led efforts to obtain USCG MSC Application and Plan approval.
The Liberty Belle and Barge 2012 unit operates on the Mississippi River providing round-the-clock service with more than 250 daily crossings. IDOT is currently contracted with Art Anderson to provide construction support services to assist the Department with the construction of a sister ferry unit for the Kampsville ferry crossing.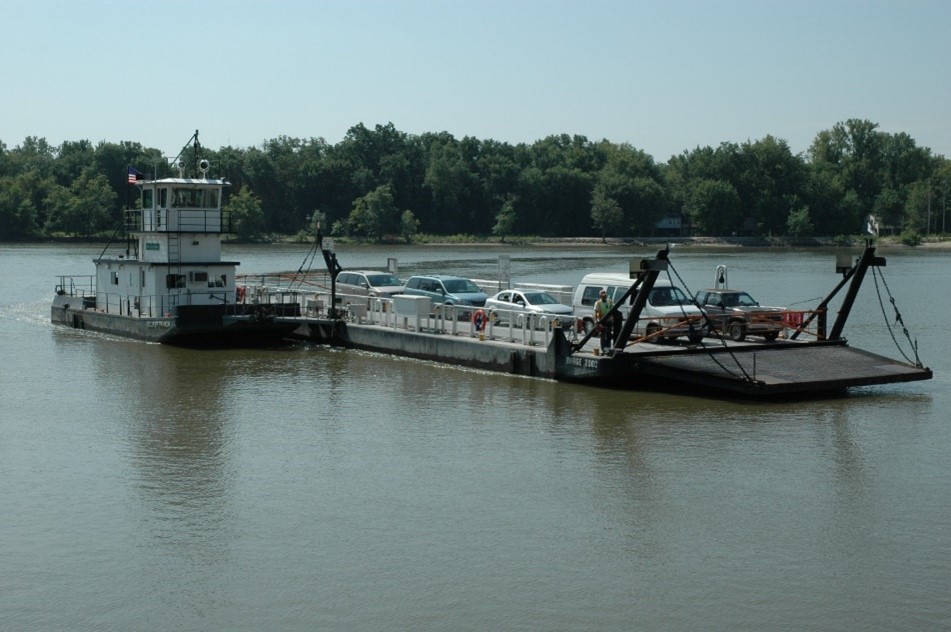 4 CURRENT ART ANDERSON STAFF INVOLVED