UPGRADES TO THE LUMMI ISLAND FERRY SYSTEM
LUMMI ISLAND, BELLINGHAM, WA
Beginning in March 2005, Art Anderson (AA) was under contract with the Whatcom County Department of Public Works to provide comprehensive planning, design, and management services for upgrades to the Lummi Island Ferry System. The project was the result of county studies which showed a need for a new ferry vessel, terminal, and upland improvements to meet the increasing transportation demand from Island residents and tourists.
Throughout the term of the contract, AA acted as Owner's Representative for developing the system's 14-year budget plan and detailed program; drafting a Public Works Trust Fund loan application package; determining the appropriate size of the new vessel; and conducting a feasibility study and cost estimate for upgrades to both the Lummi Island and Gooseberry Point terminals to accommodate the new ferry.
After completing the comprehensive planning tasks, AAA was retained for the engineering design of the terminal improvements. The scope of work for the terminal improvements was broken down into three phases.
The first phase involved a significant pre-design study to determine the facility's capacity and requirements and included:
– Wing Wall Upgrade Design Study for the Lummi Island terminal
– Wing Wall Replacement Study for the Gooseberry Point terminal
– Breasting Dolphin Study
– Vessel Mooring Study
– Passenger Access and Staging Area Study
– Design Analysis Report
– Utility Improvements Study
– Emergency Repair Study
Other services in this phase included identifying temporary permits; updating and verifying bathymetric data; collection of geotechnical data and preparation of a geotechnical report (performed by a subcontractor); compilation of vessel data; and assembly of as-built drawings.
Next, the permitting phase was coordinated by Art Anderson Associates with substantial collaboration with subcontractor, GeoEngineers. Services performed and permits obtained included:
– Biological Assessment/ESA Consultation
– Shoreline Substantial Development Permit
– Hydraulic Project Approval
– Army Corps of Engineers Individual Permit
– State Environmental Policy Act (SEPA) Submittal
– Section 401 Water Quality Certification and Coastal Zone Management Consistency
– Aquatic Lands Lease
During the final phase, design work performed by Art Anderson included providing plans and specifications for wing walls, dolphins, the wave break/catwalk, mooring hardware, the passenger staging area and all relevant mechanical and electrical systems. We also performed site inspections, provided construction support, completed a JARPA submittal and provided overall project management.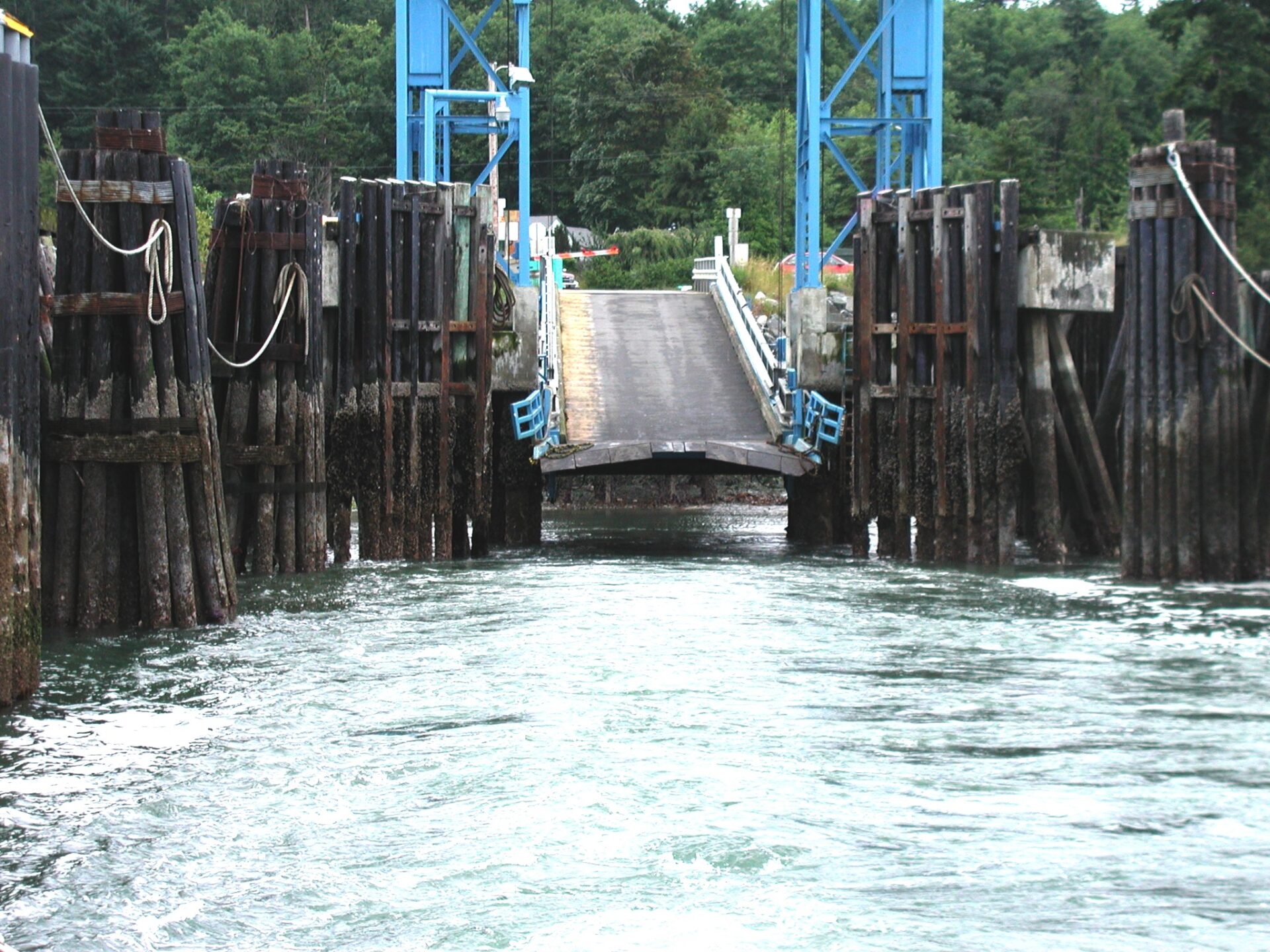 5 CURRENT ART ANDERSON STAFF INVOLVED