REPLACE MAINSIDE SHIP WASTE WATER COLLECTION
JOINT BASE PEARL HARBOR, OAHU, HI
Art Anderson (AA) was the Designer of Record, and as a sub-consultant to Triton Marine Corporation was responsible for preparing and submitting all improvement design documents and construction drawings for design and construction support services to replace the Mainside Ship Wastewater Collection Ashore Abatement System force main. AA engineers provided the design to remove the existing 10- to 14-inch SWWCAAS force main network and replace-in-place with approved ceramic-lined ductile iron pipe with polyethylene encasement exterior protection that is designed to withstand the highly corrosive components present in ship wastewater. Incidental design work included establishing an interim SWWCAAS bypass force main that connects to three ship sewage pump stations: SC-016 (B-1579), SC-015 (B-1581) and SB-013 (B-1584).
The existing Ship Wastewater Collection Ashore Abatement System (SWWCAAS) force main was constructed in the mid-1970s to convey wastewater from ships berthed at Pearl Harbor to shore-side wastewater conveyance, treatment, and disposal facilities. The force main was constructed with cement mortar lined ductile iron pipe coated with bituminous paint and wrapped in polyethylene sheets or tubing. A CCTV inspection of the SWWCAAS force main in April 2012 revealed a 100-foot section of the force main near Merry Point Landing was completely corroded away, leaving an unlined, continually-eroding subsurface earth "tunnel" as the flow conduit. This project replaced (in-place) the force main from Sewer Manhole PC on North Road near Merry Point Landing to Sewage Pump Station SC-016 near Hotel Pier.
Project design parameters included integrating sustainable strategies and features into the design to minimize the energy consumption of the facilities; conservation of resources; minimization of adverse effects to the environment; improvement of occupant productivity, health, and comfort; and a reduction of the total cost of ownership of the project using a whole building, life-cycle approach. The facility and all site features were designed and constructed to comply with the UFC 1-200-02, High Performance and Sustainable Building Requirements and the Guiding Principles for Federal Leadership in High Performance and Sustainable Building Requirements.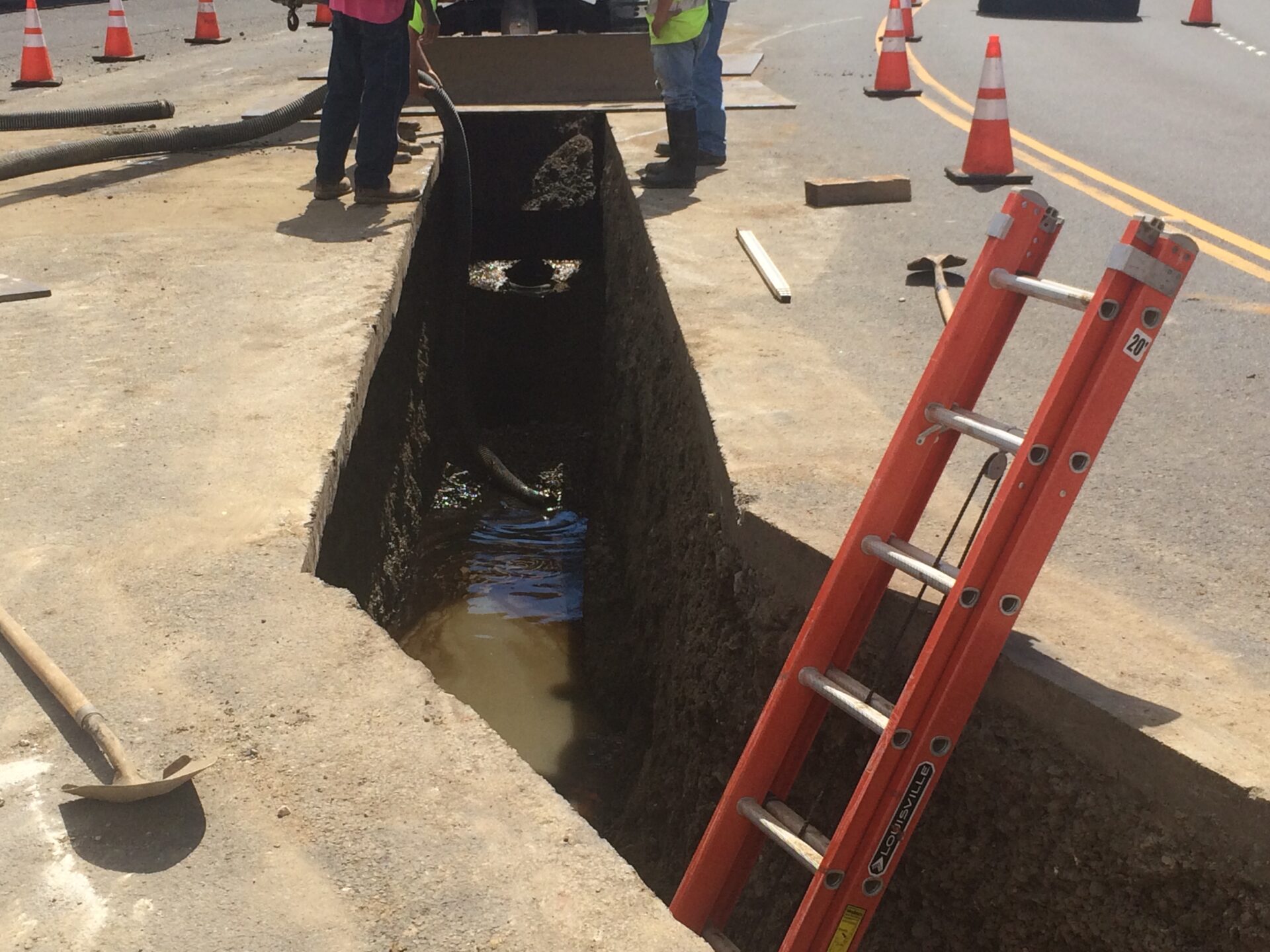 10 CURRENT ART ANDERSON STAFF INVOLVED