REPAIR SALTWATER DISTRIBUTION SYSTEM
Art Anderson was the Architect/Engineer of Record for the design/build project to replace the main saltwater distribution system for Naval Base Kitsap at Puget Sound Naval Shipyard. The Saltwater Distribution System includes primarily 20" ductile iron piping that runs along the shipyard waterfront roughly 2,000 linear feet, including in ground, in water, and under pier piping. Art Andersons' scope of work includes providing the design quality control plan; a basis of design; design drawings, calculations, and specifications for piping; a demolition and hazardous material removal plan; a cathodic protection plan; construction support; and record drawings.
Art Anderson worked on Design Development Documents that defined the Project's details, including drawings and specifications fixing and describing the project size and character, and other appropriate elements incorporating the structural, architectural, mechanical and electrical systems. Art Anderson provided 100% and Final Design Drawings and Specifications and provided construction support for the duration of the project.
During construction, differing site conditions were discovered when heavy metal sediment was discovered in the water during testing. While the discovery was being disputed, the Prime contractor proceeded with filtering the water to stay on schedule. All the unforeseen site conditions and the differing site conditions added several change orders to the contract. The Government decided to terminate the project.
For this project, there were lots of issues with the pipe route. Many structures were constructed over the top of pipe in the ground. Many times, Art Anderson had to develop different routes to lower the impact. Specifically, sections of the piping were underneath crane rails. Additional structures were built around the existing piping to provide support to the crane and other objects.
For the in-water work, our team was not allowed to dredge for a new path because of limitations on the permits. There were also issues with the existing wiprap causing risks for divers. A shoring structure was designed to help mitigate the risks.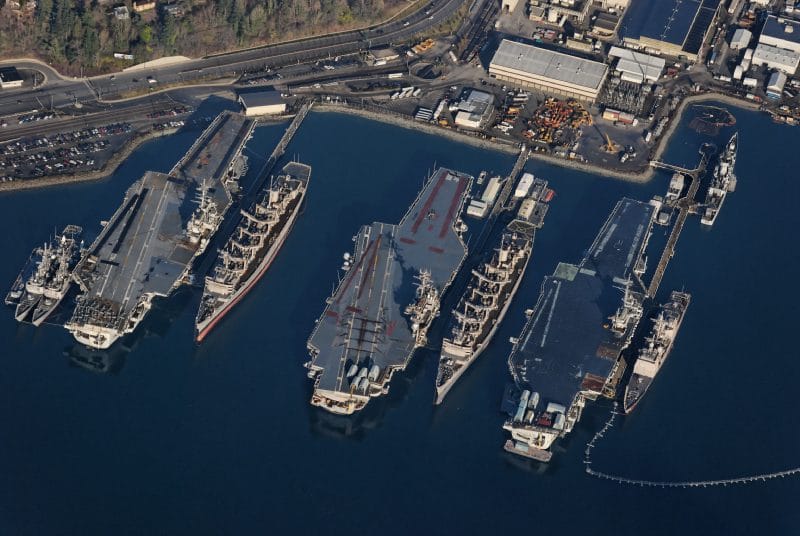 12 CURRENT ART ANDERSON STAFF INVOLVED